VickyJ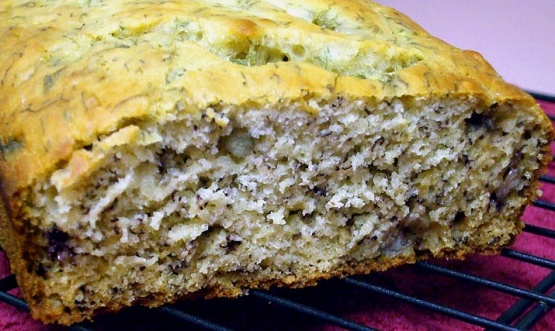 From a government website on good recipes for little money. This uses ordinary things you have in the house and should cost .97 for the whole recipe according to the website. Toss in some raisins or chocolate chips for variation.

I have made this a few times now and really like the bread! I also like that it is very inexpensive to make. I made muffins out of the batter and freeze. Its a simple and cheap way to eat breakfast on the run. Simply put in the microwave for about a minute to reheat and your on the road!
Preheat the oven to 350 degrees.
Peel the bananas. Put them in a mixing bowl. Mash the bananas with a fork.
Add the egg, oil, milk, sugar, salt, baking soda, and baking powder. Mix well with the fork.
Slowly stir the flour into the banana mixture. Stir for 20 seconds until the flour is moistened.
Lightly grease the bread pan with a little oil -OR- cooking spray -OR- line it with wax paper.
Pour the batter into the bread pan.
Bake for 45 minutes until a toothpick inserted near the middle comes out clean.
Let the bread cool for 5 minutes before removing it from the pan.
Notes: The key to good banana bread is to use well-ripened bananas that are covered with brown speckles. Try using half whole wheat flour to add some fiber.