Super Bowl Tomatillo Salsa Verde
Rita1652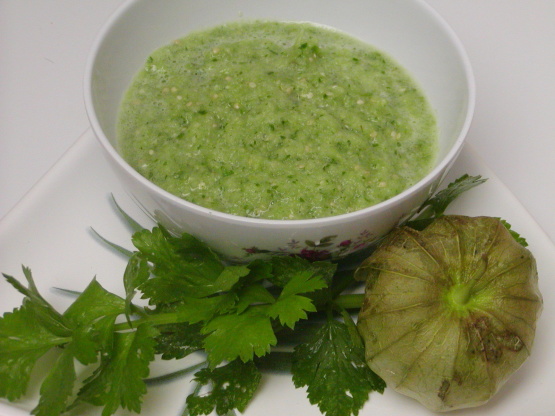 Twice as nice as dancing mice!

I bought over 2 pounds of tomatillos so I came to my favorite sight and this was one of two recipes I picked to make. Silly me picked recipes that were identical to each other.The other one being recipe #24411. Yes I made this one then created an other one of my own. This is very spicy. I used my home grown herbs and peppers.
Place all ingredients in a food processor or blender, and puree.
yield: about 2 cups.