Karen..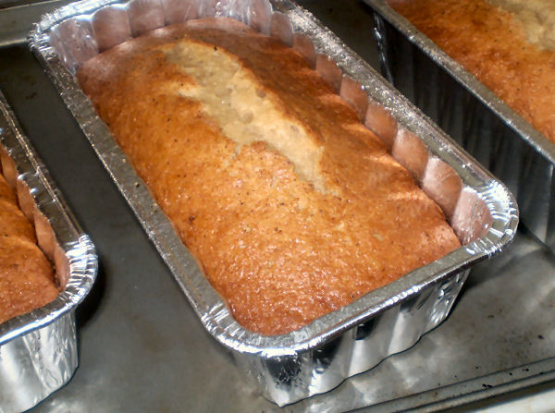 Cannot remember who gave me this recipe, but it makes a moist bread that I love. You can use different applesauces to change the flavor and texture. I like the chunky kind! Makes 2 loaves

Top Review by chaak
I made this yesterday and it is delicious! I wanted to make banana bread but didn't have any ripe bananas so searched to make a bread with something that I did have. I had apple sauce! Three of us like it and one didn't because he was expecting banana bread. It almost has a pineapple vibe. I can see where it would be good with whipped cream and a dusting of cinnamon. And... I checked it at 1 hr. 10 min. and it was done! 1 hr. and 20 min. would be TOO long.
Preheat oven to 350.
Grease and flour 2 9x5 loaf pans.
Mix all ingredients together in a bowl. Pour into pans.
Bake 1 hour 20 minutes.
Cool on wire racks.