loof751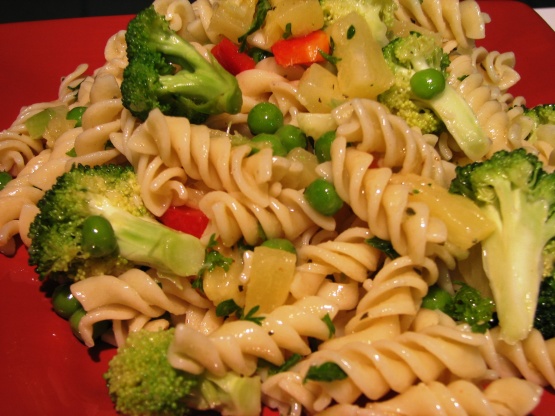 I cannot remember where I found this recipe but this is one of the first pasta salads I made after moving out on my own and my Mom gave me rave reviews. I use asparagus in the spring when it is fresh and the broccoli when I cannot find nice fresh asparagus.
Drain pineapple, reserving juice.
Combine all salad ingredients together in large salad bowl.
For dressing - Combine all ingredients together and whisk together well.
Toss salad with the dressing and make sure the salad is well-coated.
Chill for 1-2 hours prior to serving for best results.
Note: When using the asparagus tips, it is best to blanch them approximately 2 minutes in a steamer prior to combining with the salad.