Bergy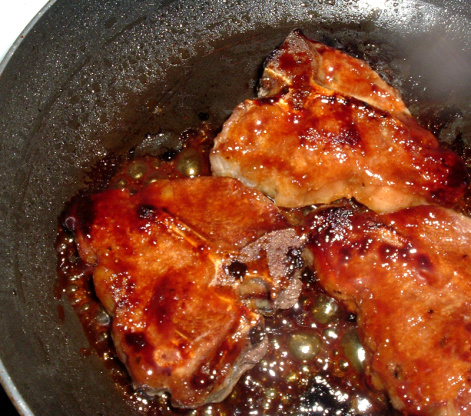 One word...delicious! I got this recipe from a 1973 Betty Crocker cookbook. I hope you enjoy this as much as I do.

I'm not big on lamb chops but this recipe changed my mind. I made them for my son and said this was the only way he'd them. Noe I'm using the same recipe on pork chops and it's just as good. The only difference is I leave the pork chops in the oven after broiling on both sides for 25 mins. at 200 degrees.
Heat honey, mustard, onion salt and pepper, stirring occasionally; keep warm over low heat.
Set oven control at broil and/or 550°F.
Broil chops 3 inches from heat 7 minutes; brush with honey mixture.
Turn chops; broil 5 minutes longer, brushing again with the honey mixture.
Serve remaining glaze with chops.