Pam-I-Am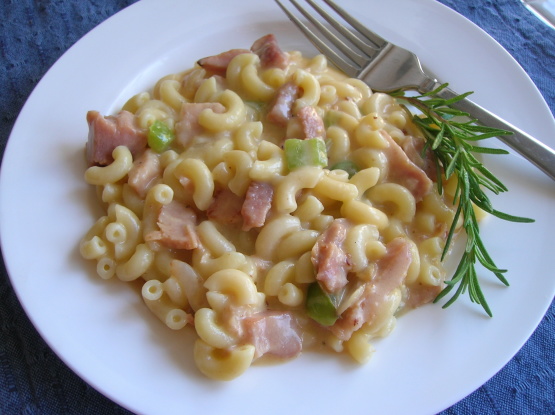 I found this recipe on the back of a can of evaporated milk. I like to put in a little more ham than the recipe calls indicates.
Saute onion in butter in large saucepan.
Stir in flour and salt.
Gradually add evaporated milk and water.
Cover over medium heat, stirring constantly, until mixture just comes to a boil.
Remove from heat.
Stir in shredded cheese and mustard until cheese melts.
Add julienned ham, hot drained macaroni and chopped green pepper.
Heat for 1 to 3 minutes.