Sunshine Chicken Drumsticks
Derf2440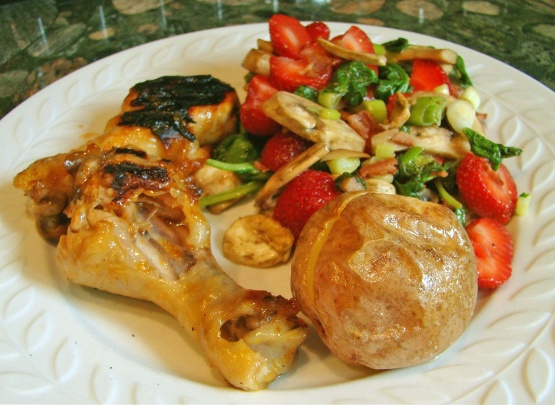 The perfect barbecued chicken

I used Heinz 57 instead of A-1 because that's what I had on hand I also used boneless chicken breasts instead of drumsticks. I let it marinate for about 3 hours and then cooked them on a Foreman grill. This chicken was delicious and moist. It was even better the next day as a grilled chicken sandwich.
Blend steak sauce, ketchup, and preserves in a small bowl with a wire whisk until smooth.
Marinate the chicken for an hour and brush the chicken with the sauce when placed on the grill.
Grill chicken over medium heat for 20 minutes or until no longer pink, turning and brushing with remaining sauce.