Jostlori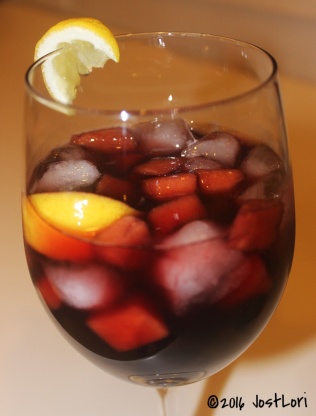 This sangria is a snap to prepare, taking only about 5 to 10 minutes. Prepare it in the morning so it has several hours to develop all the fruity flavors. Recipe by Rachael Ray.

Loved it! Sunset is about to hit, so enough of the tasting, now I need a full glass! I had both triple sec and Grand Marnier, and sprang for the good stuff. I think it probably makes a difference. All I had were some nice ripe white plums and some really juice Georgia peaches, and they are great in this! Thanks for posting!
Combine sugar, rum, orange liqueur, fruits and cinnamon sticks in a large pitcher. Cover with 1 bottle of the Rioja wine and chill sangria for several hours.
To serve, spoon fruits into glasses. Pour in the sangria and top off with a splash of soda water.