Sunset Magazine's Frito Pie
Prep 10 mins
Cook 16 mins

From the May 2002 issue of Sunset Magazine. We don't make this recipe often because it's rich, greasy, salty and fattening. Tradition dictates that you eat this right out of an individual sized Frito bag. I prefer to layer the ingredients into a Fiestaware chili bowl and then pay my respect to the Frito gods. Try with a dollop of sour cream.
Directions
In a pan over medium-high heat, stir ground beef, garlic powder and 1 teaspoon salt until beef is crumbly and well browned, 6 to 8 minutes.
With a large slotted spoon, push beef mixture to one side of pan and tilt pan so liquid runs to opposite side.
Stir flour into liquid until well blended, then mix with beef mixture.
Add 2 cups water, black beans (or kidney beans) if using, and dried chilies; stir until mixture boils and thickens, about 8 minutes.
Spread about 1/3 cup of Fritos in each of six individual sized bowls and sprinkle chopped onion equally on top.
Divide chili equally among the bowls and top with cheese, lettuce and tomato.
Add more salt to taste if desired.
NOTE: For large party gatherings, I usually triple the recipe and prepare this buffet style for each person to "build your own" Frito Pie. For diehards, you must have sliced fresh jalapenos as a garnish, too!
Most Helpful
What a fun recipe!!! I made this for my lunch today. Didn't realize til I was at the end of the list of ingredients/instructions, that there wasn't any tomatoes, sauce or paste in this recipe with the meat mixture, so wasn't sure what to expect. I did add a good bit of minced onion to the beef while it was cooking, but that was the only change I made to the recipe. I loved it (well with the added onion) just the way it is posted. Definitely will be a repeat here at our house. Thanks so much for sharing the recipe. Made for Culinary Quest 2015.
Yum! I've never had Frito pie before and was really curious. Of course, it helps that I love Fritos! I quartered the recipe to make a nice lunch for me and my son today. We both really loved the flavor. It was a fun lunch. Thanks! Made for Culinary Quest 2 - Tex-Mex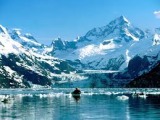 I hope it's ok to review this even though I used your recipe just as a guide. I made my own chili recipe and then layered the Fritos, onions, chili, lettuce, tomato and cheese like your instructions. I had never heard of Frito Pie and am glad to have tried it. What a great combination the Fritos and chili are! I was full after my first bowl, but I still went back for a (small) 2nd helping ;) Thanks for posting.