twissis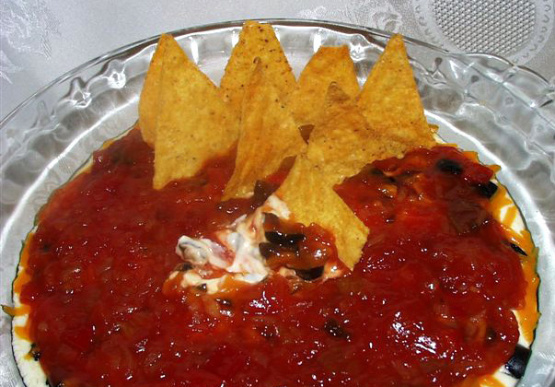 This is a quick and easy snack or party dip. I believe it originally came from the Pace Website. Very versatile as far as adding green onions, black beans or whatever you like!
Spread cream cheese in a 9" microwave safe pie pan.
Sprinkle with cheddar cheese.
Microwave on high 2-3 minutes until cheddar cheese is melted.
Top with Sauce.
Serve with Chips.