Sunsational Sun-Brewed Iced Tea
PaulaG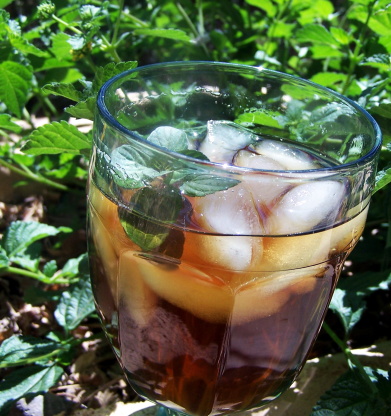 A wonderful sun iced tea recipe I got from Good Housekeeping magazine.

This was a great change from the tea made in the coffee maker. A bit less tea tartness and the hint of mint was nice.
Place 2 quarts water in a large clear pitcher.
Add 6 large mint sprigs, crushed.
Add 1/4 cup sugar.
Add 6-7 tea bags.
Cover pitcher and let stand in sun 2 to 4 hours.
Remove tea bags.
Serve over ice, garnished with additional mint sprigs, if desired.
Refrigerate tea up to 3 days, if it lasts that long.