Sunny's Honey Dijon Chicken
Prep 10 mins
Cook 20 mins

This recipe is from Cooking for Real on The Food Network. If you don't have an outdoor grill handy, it works well in a grill pan. You do need to watch the heat level though.
Directions
In a small bowl, add the honey, mustard, 1 tablespoon of oil and salt and pepper, to taste.
Mix well and put the mixture into a large plastic resealable bag.
Add the chicken, seal the bag and shake to incorporate.
Refrigerate at least 2 hours.
Preheat the grill to medium heat.
Remove the chicken from the bag and arrange it on a well-oiled grill.
Cook until a nice crust forms on both sides, about 4 to 5 minutes per side.
Let the chicken rest on a serving platter for 10 minutes before serving.
Serve with lime wedges.
Most Helpful
Great tasting chicken! I followed the recipe except I cut it down to 2 servings. Didn't have a lime to serve it with. I refrigerated mine for 4 hours. Made for PAC Spring 2012.

Excellent chicken! This will go into my favorites file. I loved that you can marinate for 2 hours then cook it quickly on the grill. The marinade flavoring is so delicious and really comes through after the chicken is cooked. We ended up slicing the chicken and serving it over a salad. Thanks!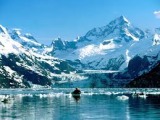 delish... made just for me cause dh is out of town. This would be good on any cut of meat.... tagged in 123. Thanks lori!