Bayhill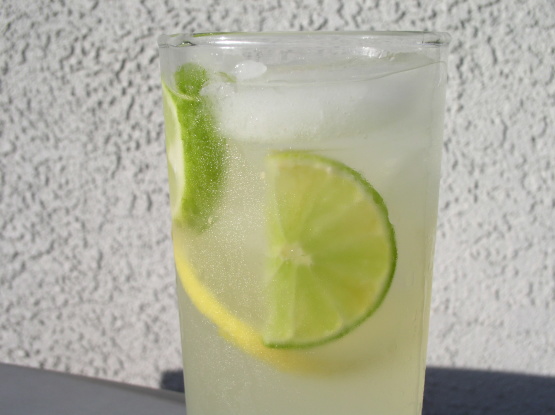 This recipe came from the Food Network show, Cooking For Real. I haven't made it yet, but it sounds like just the kind of thing to have while doing some outdoor cooking. I'm posting here so I don't lose it and for nutrition counts.
In a small saucepan, bring water and sugar to a simmer. Cook until sugar is completely dissolved. Remove from heat and set aside to cool.
Fill a large pitcher with ice.
Stir in sugar mixture, vodka, and juice. If desired, slice lemon and/or lime into rings about 1/4 inch thick and add to pitcher.