Sunflower Seed and Orange Bread
This bread has a wonderful crunch of sunflower seeds and a hint of orange flavor. The hearty loaf is terrific plain or toasted and slathered with butter or orange marmalade.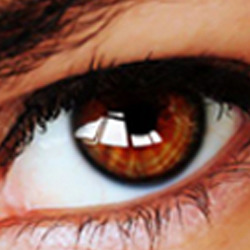 Nice crust and a tender inside crumb ~ though only a very slight orange flavor! Made with brown sugar, 2 1/2 cups bread flour, 1 cup whole wheat flour, 1 tablespoon vital wheat gluten, and 1 teaspoon orange extract, along with the juice and zest ~ I wanted it very orangey! Preheated the oven to 400F, then baked eight little slashed loaves instead of a large loaf, at 375F for 18 minutes. Made for Spring Photo Tag 2012.
In a large mixing bowl combine 1-1/2 cups of the flour and the yeast.
In a small saucepan heat and stir milk, sugar, the 2 tablespoons margarine or butter, and the salt just until warm (120 degree F to 130 degree F) and margarine almost melts.
Add to dry mixture in mixing bowl and add egg and orange juice.
Beat with an electric mixer on low speed for 30 seconds, scraping side of bowl constantly.
Beat on high speed for 3 minutes.
Using a wooden spoon, stir in sunflower seeds, orange peel, and as much of the remaining flour as you can.
Turn the dough out onto a lightly floured surface.
Knead in enough of the remaining flour to make a moderately stiff dough that is smooth and elastic (6 to 8 minutes total).
Shape into a ball.
Place in a lightly greased bowl, turning once to grease the surface of dough.
Cover; let rise in warm place until double in size (1-1/4 to 1-1/2 hours).
Punch dough down.
Cover; let rest 10 minutes.
Meanwhile, grease an 8x4x2-inch or 9x5x2-inch loaf pan.
Shape dough into loaf; place in prepared pan.
Cover; let rise in warm place until double in size (30 to 45 minutes).
If desired, brush top with melted margarine or butter.
Bake in a 375 degree F oven for 35 to 40 minutes or until bread sounds hollow when lightly tapped.
If necessary, cover with foil the last 15 minutes of baking to prevent over.
browning. Immediately remove from pan.
Cool on wire rack. If desired, serve with honey. Makes 1 loaf (16 servings).