lets.eat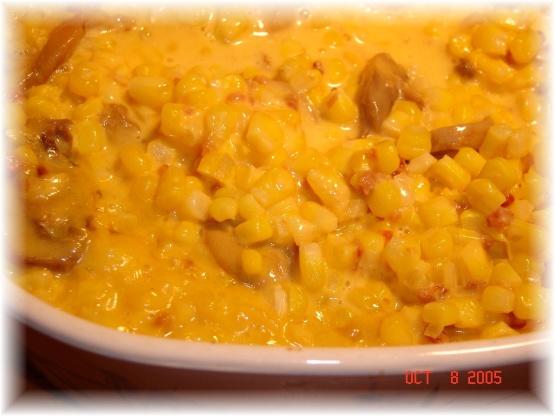 Another one from The Best of Country Cooking. Mmm. Cheesy!
In a skillet, cook the bacon over medium heat until crisp. Remove to paper towels. Drain bacon grease, reserving 1 tablespoons.
Saute mushrooms and onions in the reserved drippings until tender. Stir in the corn, process cheese and bacon. Cook and stir for 2-4 minutes or until cheese is melted.