Sun Nut Bread (bread Machine)
duonyte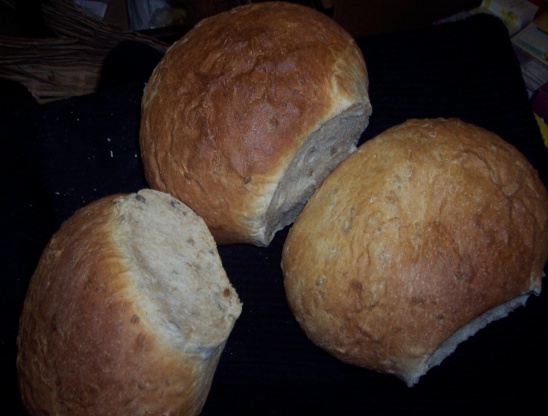 The sunflower seeds in this bread provide a delicious chewy texture. Works great for a peanut butter and jelly or grilled cheese sandwich.

Beautiful, beautiful loaves - all crackly and blistery. They look and smell divine. Unfortunately, I am giving them as gifts and forgot to bake a little loaf for myself for the important testing function. I know they will be wonderful, will add stars when I make them again. Update: Two of three recipients could not wait and tore into the loaves with their bare hands! Loved the chewy/nutty quality that the sunflowers provide.
Place ingredients in bread machine pan in order suggested by manufacturer.
Use regular, rapid or delayed time bake cycles.