Sun-Dried Tomato Dressing
Prep 10 mins
Cook 10 mins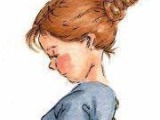 This is a thick and tangy sun dried tomato dressing that is lovely on a tossed green salad.
Directions
Char bell pepper over gas flame or in a broler until blackened all over.
Enclose in a paper bag and let stand 10 minutes.
Peel and seed; coarsely chop.
Combine bell pepper and next 5 ingredients ina food processor.
Blend until almost smooth.
Transfer to a medium bowl.
Mix sun dried tomatoes, 3/4 cup water, cream, vinegar and lemon juice in food processor.
With machine running, add oil; blend until almost smooth.
Whisk sun dried tomato mixture into bell pepper mixture.
Most Helpful
Outstanding flavor and texture. Very different from standard dressings. I'm glad there's plenty left to use for salads this week. Thanks for sharing this one.

This dressing tasted just as good as it looked!!! I made just a couple of changes...my dried tomatoes (I do them myself) aren't packed in oil...I reconstituted them in water before starting recipe. I also used olive oil instead of veggie. Thank you for the great recipe!!