Sun-Dried Tomato and Parsley Dip
PaulaG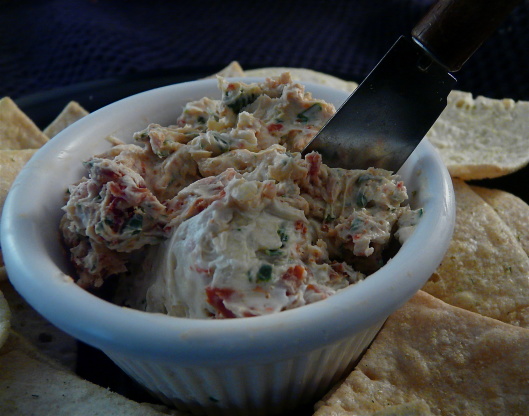 A very yummy, summery fresh dip that goes great with crudites or crackers.

This was a great recipe! A little thick, so next time I might add some milk, or use whipped cream cheese. And me being the garlic lover I am, I used uh.....5 cloves of garlic. Yeah, maybe a little too much :D Hahahahaha I'll make it again for sure though. Thanks!!
In a tall bowl combine all the ingredients. Blend together using a hand-held blender. Alternatively you could also use a food processor or blender.
Enjoy!