Parsley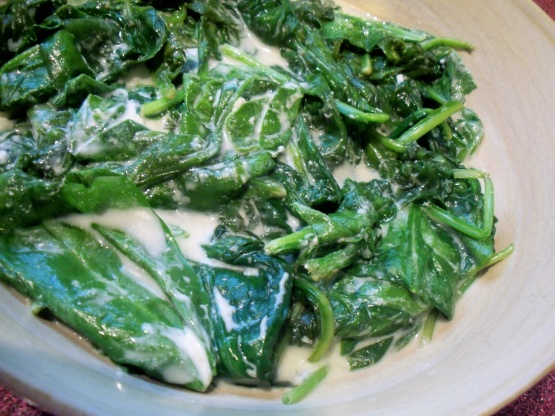 This easy recipe is guaranteed to turn a spinach hater into a spinach lover!

I was pleasantly surprised by this recipe. I LOVE spinach, but the rest of the family kind of just "tolerates" it. After we ate, my husband said "That was the most cooked spinach that i've ever eaten at one sitting." He loved it! I wilted the spinach right in the skillet with the garlic instead of micro-steaming it. I used light sour cream and used just a pinch of sugar to balance that lemon juice. This is a winner. Thanx!
Steam or microwave the spinach just until wilted, about 3 minutes.
Squeeze out the liquid.
Saute the garlic clove in the butter for 2 minutes.
Stir in the spinach, sour cream, lemon juice and salt.
Stir often until just hot.