Summery Strawberry-Lime Smoothie
jjacque3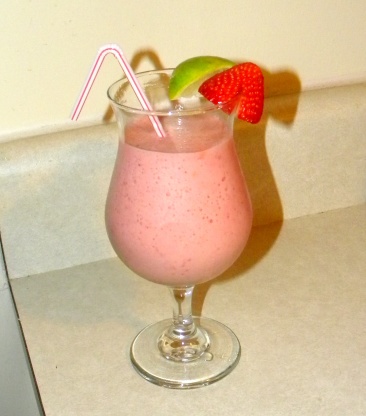 With the temperatures reaching in the mid-nineties... I was craving a cool smoothie. I searched the internet but just couldn't find the right recipe for what I wanted. So, with a few of my favorite ingredients, I created my own smoothie recipe. A tangy, refreshing drink....perfect for that hot summer day! I hope you all enjoy it.
In a blender, add all of the above ingredients.
Blend ingredients as much as desired (being sure to chop up the ice cubes).
Pour into glass and garnish with lime slices and strawberries.
Enjoy!