Marlene.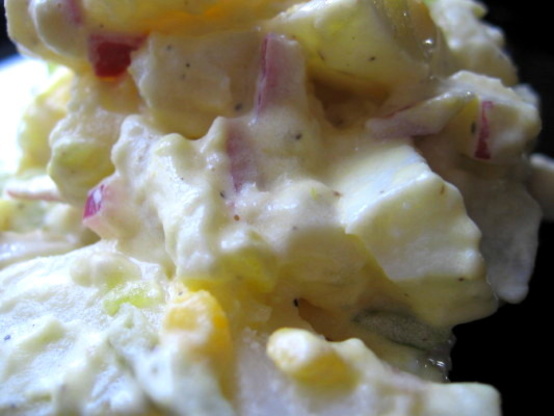 I found this great recipe somewhere on the internet. It is a delicious potato salad for a summer cookout and has become my family's favorite. Simple salad, great taste.

Good potato salad. My DH and brother really liked the celery. Made for Spring PAC 2010.
Boil potatoes until tender.
Drain and cut potatoes into cubes.
Chop celery, red onions and pickles.
Hard boil eggs and chop.
Combine all in gredients in a bowl and stir gently to combine. Regridgerate until serving time.