Summertime Italian Green Beans
lets.eat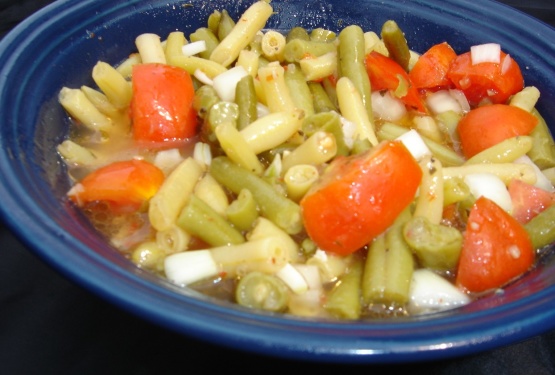 This is a zesty cool summertime dish that is so good when it is so hot outside.
1

(16 ounce) can cut green beans
1⁄2 cup diced red onion
1 1⁄2 cups Italian dressing, about
Drain the green beans.
Add beans and onion to a container with a tight lid.
Add enough dressing to cover and put lid on the container.
Give it a good shake and refrigerate at least 2 hours.
(I always leave it overnight to soak in the flavor).