Summertime Cucumber and Cottage Cheese Salad
PaulaG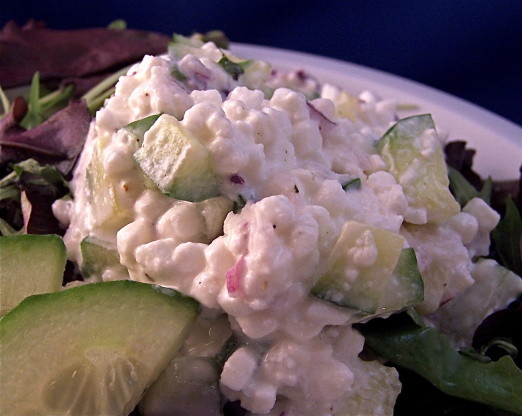 My grandmother used to make this healthy summertime salad to help use up extra cukes from the garden. My husband works outside and loves coming home to this during the heat of the summer. The cottage cheese and mayo can be subbed with low fat for a healthier version.
I really enjoyed this salad. I never much cared for cottage cheese but this makes it so delicious!
Dice cukes and onion into small pieces.
Mix cottage cheese, cukes, onions, mayo and salt/pepper in medium mixing bowl.
Refrigerate for at least 30 minutes.