Summer Vegetables (Spain)
loof751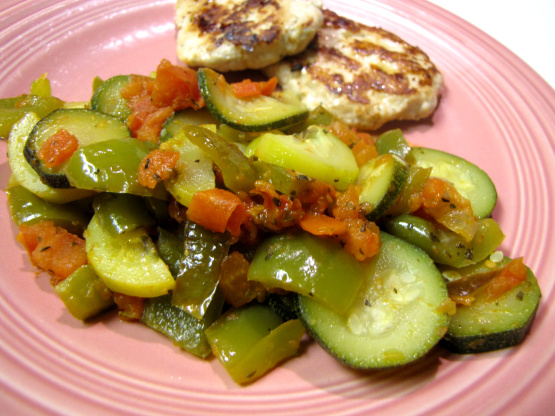 This recipe was gleaned from the internet & posted here for the Zaar World Tour 5.
Heat oil in a large heavy skillet & saute the onion, bell peppers & garlic for about 5 minutes, then add the aubergine & continue frying over low heat for another 5 minutes.
Add tomatoes & courgette, season with salt & pepper, then add the oregano & cover, continuing to fry over medium to low heat for another 15 minutes.
Remove from heat when vegetables are well-cooked & serve either hot or cold.