Prep 20 mins
Cook 20 mins

A low-carbohydrate main course. Light and satisfying.
Directions
Drain zucchini in a paper towel-lined colander until as dry as possible (some squishing may be required!).
In a bowl, combine zucchini, tuna, eggs, lemon juice, salt and pepper.
Mix well.
Shape into six patties about 1" thick.
Heat oil in a large skillet over medium heat.
Add tuna patties and cook until browned on both sides, about 10 minutes.
(I have cooked these in batches).
To serve, place two patties on a lettuce leaf, top each with a slice of tomato and a dollop of mayonnaise.
Reviews
Most Helpful
I made 1-1/2 recipes and didn't bother trying to make these into patties; I just threw it into a greased 9x13 pan, baked for 30 minutes at 400F, and cut it into 8 pieces. This makes it a great WW recipe!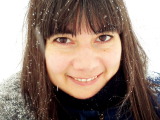 These really were delicious-but it took some skill to make it work! I'll mention how I made them; hopefully they'll help someone else! I used one can of tuna to make 2 patties. I did add the salt to the zucchini & soaked up as much moisture as I could, but when I formed the patties, they still seemed too wet. So I squeezed the moisture again (after I'd added the rest of the ingredients-I added 1 tbsp parmesan cheese, garlic powder & used 2 tbsp Eggbeaters). Then when I formed patties again, they were much drier & easier to handle. I cooked them on medium in olive oil spray for about 4 mintues for each side. I was nervous they weren't going to hold, as some cracks were forming, but as long as I was gentle with them, it was fine! I topped them with a little fat free mayo, no tomato, a little mustard & 1/2 slice turkey bacon for a kick. A great low carb meal! Thanks for sharing!

Absolutely wonderful, don't change a thing.