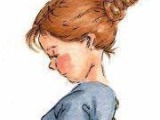 This refreshing summer salad is delicious when fresh tomatoes are in season. For variety add 16 ounces spaghetti, cooked and drained, and toss to mix well. Serve with shredded Parmesan Cheese or cubes of fresh mozzarella cheese.
Directions
Combine the tomatoes, olives, parsley, vinegar, olive oil, onion, garlic, basil, salt and pepper in a bowl and toss to mix well.
Sprinkle with cheese and serve at room temperature.
Most Helpful
Perfect for garden-fresh tomatoes. It's light and fresh tasting. I used green olives and didn't add any salt, since they added enough saltiness. The feta cheese was like the icing on the cake. Yum! Thanx!

Personally, I think this is the best way to serve really, really good tomatoes. The blend of sweet/tangy tomatoes with salty olives, savoury onion and garlic, herby basil and sharp feta is perfection. The dressing on this was 'just right', the wine vinegar playing up but not overwhelming the tomatoes own tartness. Great recipe.