Parsley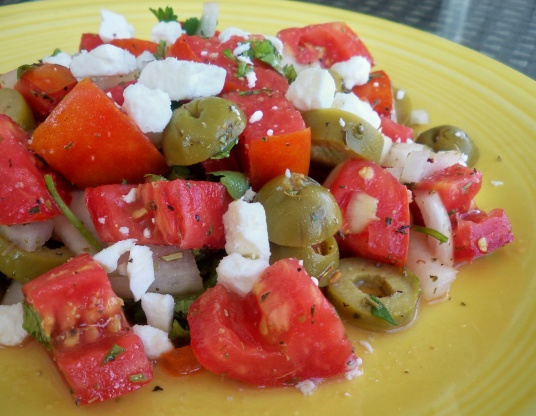 This refreshing summer salad is delicious when fresh tomatoes are in season. For variety add 16 ounces spaghetti, cooked and drained, and toss to mix well. Serve with shredded Parmesan Cheese or cubes of fresh mozzarella cheese.
Combine the tomatoes, olives, parsley, vinegar, olive oil, onion, garlic, basil, salt and pepper in a bowl and toss to mix well.
Sprinkle with cheese and serve at room temperature.