CassWarr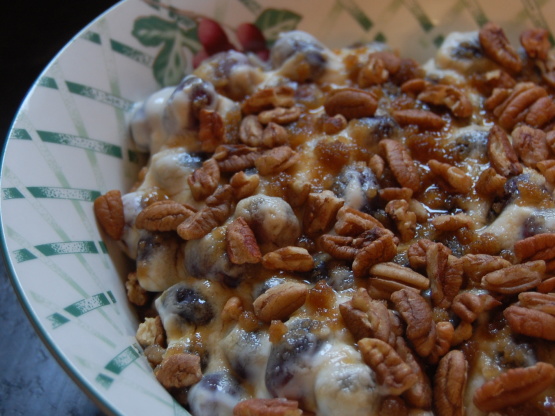 This is a great salad or dessert, especially for a summer BBQ. I chill a large glass bowl and line with curly red and green lettuce then add the beautiful grapes. Sprinkle with a little brown sugar and pecan pieces. I am always asked for the recipe or asked to bring it to the next party. Give it a try - Great when grapes are on sale and easy to make.

Fantastic salad. We loved this. It was so fun and delicious. My kids couldn't get enough. Thank you for posting.
Mix first 5 ingredients.
Sprinkle with brown sugar and pecan pieces.
Refrigerate overnight.
Toss and serve very cold.