awalde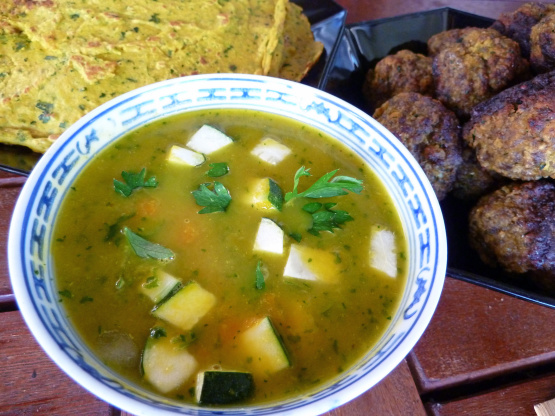 This is a delicious way to use up the fresh squash from your garden. I prefer it hot but it can be served cold as well. From the Junior League of Pine Bluff Arkansas.

I added a bit more hot sauce, 2 diced potatoes and one can of rinsed and drained cannellini beans during last step...cooked til potatoes were tender and pureed...floated scoop of plain yogurt and fresh croutons and served chilled...yummy summer meal served with a salad...delicious
Chop the yellow squash and zucchini (unpeeled) into small pieces.
Melt butter in a saucepan. Add squash, zucchini, and celery leaves. Cook over low heat, covered, until tender - about 20 minutes.
Put the veggies and 1 cup of chicken stock into a blender and puree.
In the saucepan, blend puree with the remaining 3 cups of chicken stock. Add salt, pepper, and celery salt to taste. Bring to a boil.
Serve hot or cold, garnished with parsley.