Parsley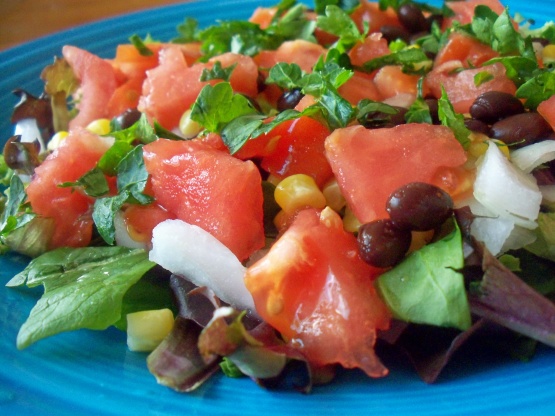 I had something similar at Applebys. They served theirs with chicken and chips, which I omitted for lunch. I thought it was delicious. Posting here so I won't forget.
Mix lime juice, honey and cilantro, Adjust seasoning to taste, set aside.
Wash lettuce and pat dry.
Shred lettuce or lay on cutting board and slice in thin strips.
Place on plate.
Sprinkle corn over lettuce.
Sprinkle beans over lettuce.
Peel and mince onion, sprinkle over salad.
Wash, peel, dice tomato over salad.
Add desired amount of salad dressing.
Salt and pepper if desired.