Chouny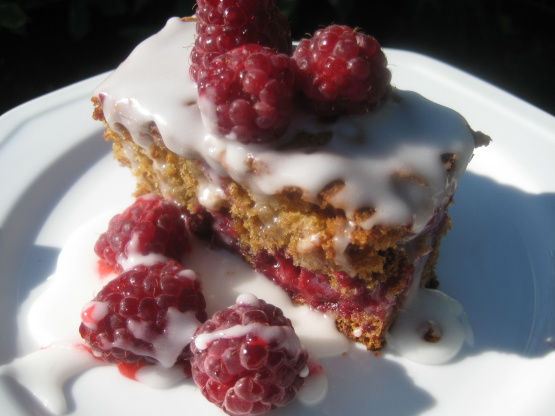 During summer when raspberries are at their best, here's a delicious way to use them up. Using whole wheat flour makes it more of a hearty cake but so tasty!
Mix together, eggs, sugars and butter until creamy, add vanila extract.
Sift together flours and baking soda.
Add creamy mixture to the dry ingredients.
Gently incorporate the fresh raspberries.
Butter 8 x 8 square pan.
Bake at 350 F for approximately 30-35 minutes (convection oven).
For icing: mix together icing sugar, yogourt and butter. Drizzle all over cake.