Boomette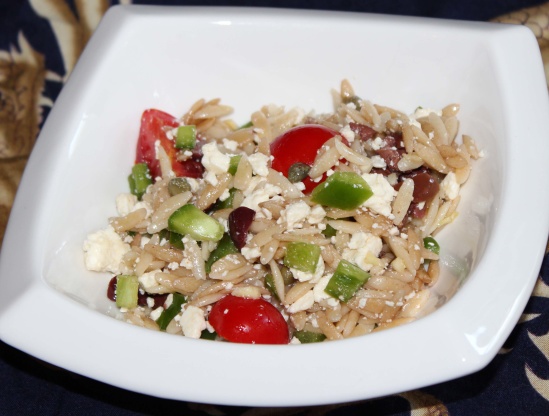 Simple salad is wonderful by itself or with some tuna for a simple salad lunch. Recipe being submitted for RSC7 as a salad entree.
Cook psta in boiling water for five minutes, add green beans to pasta and cook for 5 minutes longer. Drain. Put pasta and green beans in salad bowl and toss with oil and vinegar.
Add green pepper, capers, garlic and olives to pasta and toss.
Add tomatoes and feta chesse and toss.
Refrigerate before serving.
***This makes a good salad lunch when tossed with 1 small can (6 1/2 ounces) white tuna (drained and flaked).