Rita1652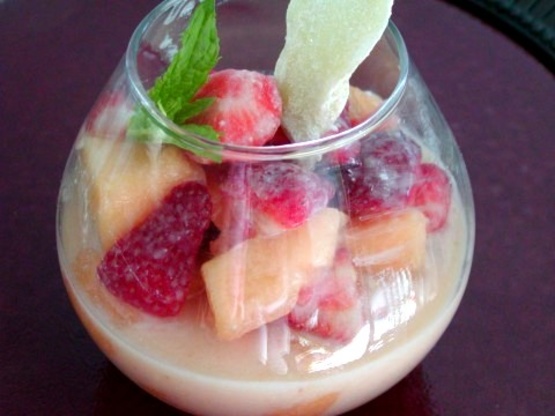 This is nice refreshing dish to serve before a heavy meal or makes a great fruit dish for breakfast or brunch. This recipe comes from "Express Lane Diabetic Cooking" by Robyn Webb.

Top Review by Debbwl
Love how healthy this is. Have never had fruit soup before and found it both sweet and tangy. Love crystallized ginger and after trying the soup add just a little more. If you have never tried fruit soup before and are looking for a change to you normal morning fruit or a sweet and tangy dessert this is worth a try.
In a large bowl, combine all ingredients and chill for 1-2 hours.
Top each serving with a dollop of fat-free sour cream and mint leaves.