3 Reviews
This tasted great but didn't look that good. We used blueberries, raspberries and nectarines. The dough was too soft, leaving the crostata looking flat as a pancake and allowed the fruit juices to leak out. I like the idea, but would use a different dough recipe if I ever make it again.
Delicious! The pastry turns a lovely golden color; the fruit is soft but still with some texture;. This not overly sweet tart is a pefect summer dessert. I did mine with peaches and blueberries. I know it would be great with apples as well.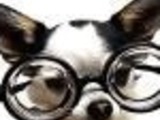 I'm not much of a pastry maker, which is one of the reasons I love this recipe. It's so simple to put together in the food processor, and since it's meant to look rustic, no need to make it look perfect :D I used 1 cup each blueberries and raspberries, and painted an egg wash on the crust before baking. My guests and I loved it! The pastry is just barely sweet, and very tender. Easy enough for even a non-baker to make successfully! Thanks for posting!

Summer Fruit Crostata (Ina Garten)