Summer Breakfast Fruit Salad
Derf2440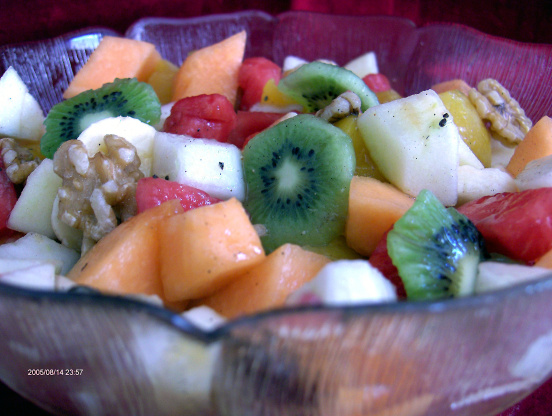 Bits and pieces of fresh fruit in the fridge make a great refreshing breakfast in salad form; serve with toasted cheese loaf or muffins.

Thanks so much for this lovely fruit salad Derf, my fruit-loving DH enjoyed this, I did omit the black pepper though, thanks for sharing!...Kitten:)
Carefully combine all ingredients in a large bowl.
Refrigerate at least one hour.