Jubes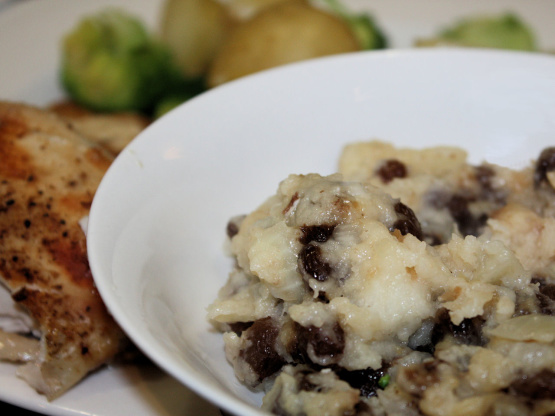 A slightly sweet, slightly savory chicken stuffing I made up to use some stuff I had around. I didn't have any eggs that I'd normally used to bind but suspected by the time it had cooked and some of the liquid and disappeared it wouldn't make much difference, and it turned out great. This is enough to do a small chicken (say 1.5Kg or less), double the quantity for a large chicken.
A very nice moist stuffing, love the addition of white raisins. Went nicely with baked chicken breasts.
118.29

ml sultana

177.44

ml breadcrumbs

118.29

ml chicken stock

59.14

ml pineapple juice

1

small onion, finely diced
Mix all ingredients well in a bowl.
Stuff into cavity of chicken.
Roast or rotisserie as per your usual method.