lazyme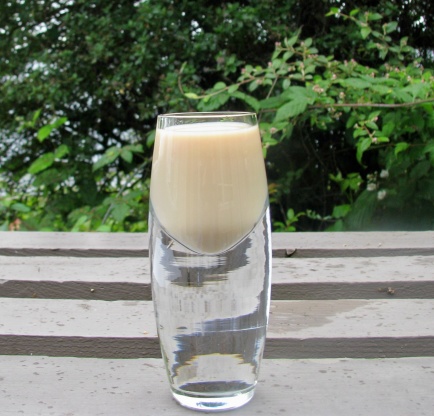 DH made this drink for me found on the Rampant Scotland site. Since the recipe is originally posted in metric, we did the following for a much larger drink and ease of measurement: 1 oz Drambuie, 1 oz Grand Marnier, 1 oz Bailey's Irish Cream, 4 tsp milk

Made for ZWT6 as a 2nd reward after major cooking & your Recipe #424960 as my 1st reward. I moved to this tempting combo & wondered if WWS had warped my brain cuz the intro & lost of ingredients did not seem to match & I was pretty sure you did not intend us to use 3 oz of the liqueurs w/only 4 tsp milk. Peggy & I ended up making the same guess & it was lovely. Thx for sharing your recipe w/us.
1

cl drambuie

1

cl orange liqueur, such as Grand Marnier

1

cl bailey's irish cream
2⁄3 cl milk
Pour the ingredients in order into a highball glass and serve.