Calee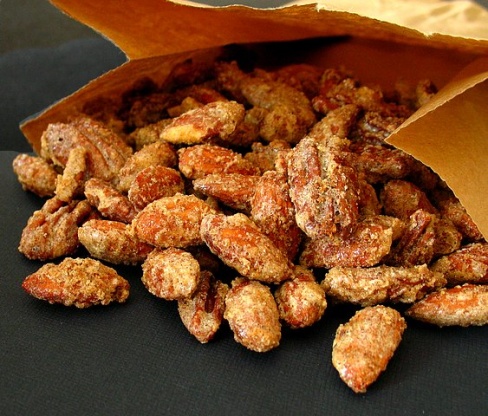 These delicious nuts are such a sweet crunchy treat. Great for parties or late night munchies. Makes enough to keep a bit around for another day :)

I didn't have the spices listed on hand, so I substituted 2 tsp pumpkin pie spice. I also added about 1 tsp vanilla. I liked the changes so much I probably won't bother with the original recipe and make it this way in the future!
Preheat oven to 250 degrees.
In a large bowl, mix together everything but nuts.
Add the nuts and stir until coated well.
Spread evenly onto a greased cookie sheet or baking pan.
Bake for 45 minutes, stirring every 15 minutes or so.
Spread out on waxed paper to cool.
Store in a zipper bag or airtight container.