Junebug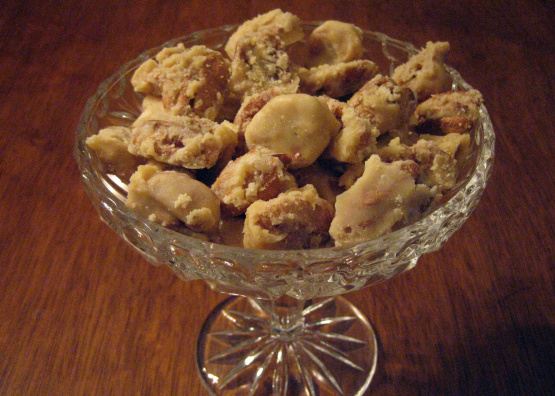 These were very quick and easy to make. They are also very quick and easy to eat! They reminded me of pralines, but a bit richer. I might try adding a little cinnamon and vanilla next time. Not they needed any additions, but just to give them a different taste. Thanks for posting.
Mix sugar, margarine and milk into pot. Cook until mixture reaches soft ball stage (234 degrees) and forms a ball in a cup of cold water.
Remove from heat. Add pecans.
Stir until all pecans are well coated.
Pour onto waxed paper.
Separate pecans into individual pieces, using 2 tablespoons.