3 Reviews
These nuts are fantastic. So easy and everyone accuses me of putting something in them that makes them addictive. Thanks for sharing. I think it is the Cayenne Pepper.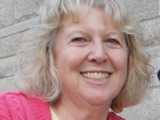 These are easy and taste great! I only used 1/4 tsp cloves.
I can't believe that no one else has tried these and written a review...I am making them for the third year in a row for xams and hostess gifts...they are superb and so very easy to make. TRY THEM...you will love them.
Sugar & Spice Pecans