Sugar Snap Peas with Bacon
Lainey39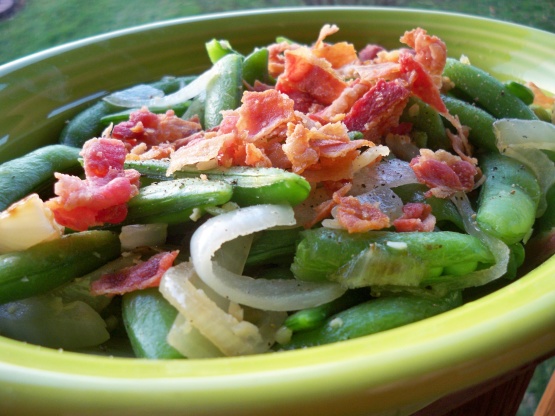 Crisp, Sweet, Smoky and Salty A great side.
We love this dish! It fancies up dinner and the kids love it too!
Cook bacon till crisp set aside.
In the same pan removing all grease except for a little to cover bottom saute onion, garlic and sugar.
Add Sugar Snap Peas and broth simmer covered about 5 minutes till crisp tender stirring a couple of times.
Meanwhile crumble the bacon.
Place snap peas in a large dish season fresh lemon juice with more salt and pepper if needed.
Top with bacon and serve.
And garnish with lemon slices.