Sugar Snap Pea and Radish Salad

From Ladies Home Journal article on Katie Lee Joel (Billy Joel's wife). I am a radish lover and will try this delicious sounding summer salad.
Directions
Bring medium pot of salted water to a boil. Blanch peas until just tender and bright green, about 3 minutes.
Drain and transfer to a bowl of ice water to cool; drain well.
In a large salad bowl, combine peas, radishes and chives.
For Vinaigrette: In a small jar or container with a tight-fitting lid, shake together oil, vinegar, honey, salt, and pepper.
Toss salad with vinaigrette and serve.
Most Helpful
I used snow peas from my garden in this dish. It was very simple and tasty. I liked the vinaigrette fine, but cut back on the salt and pepper by half just to play it safe. Served with Recipe#221594 for a very tasty and satisfying lunch. Thank you, SweetSueAl! [Made for Bargain Basement Tag]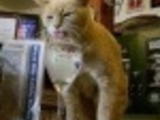 As a person who does not like most salad dressings, this amount of vinegar was way too strong for me. If I try this vinaigrette again, I will definitely reduce that part. The peas came out nicely but without the dressing was too plain for my partner and ended up mixed into a green salad, although he likes sugar snap peas. This will take some tweaking for us.