diner524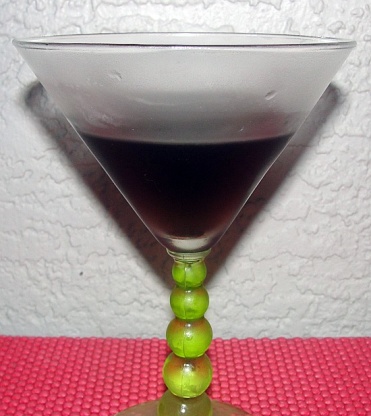 This is a gorgeous purple color, even more so in person than my photo. You can get the same color using regular vodka if the grape isn't available in your store. From Three Olives Vodka.
I made this for my DD and her BF and they both loved this drink and wanted the recipe!!! My liquor store didn't have the grape vodka so I used a raspberry vodka and the kids wanted Sprite Zero instead of the tonic. Thanks very much for sharing the recipe!!!
Shake all ingredients together with ice.
Strain into a martini glass and serve!