Nimz1466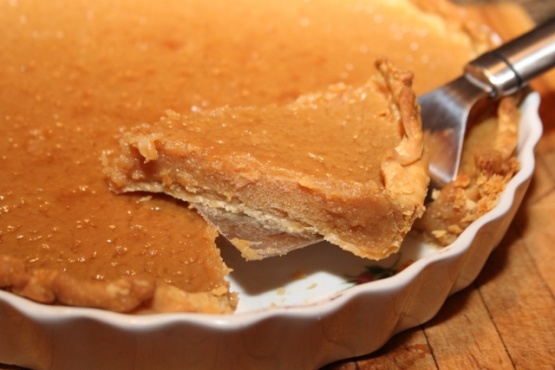 I got this recipe from a fishing camp cook in northern Quebec, while I was on a 6 week tour taking care of a helicopter.

I made these to take to our grandson's birthday party yesterday. I asked my neighbor if she could whip up her famous pie crust recipe and make me some tartlets (she has a tart pan and has done that for me in the past). She obliged. I made the filling. The recipe did not specify if the brown sugar was to be loosely packed or tightly packed. I did the latter. I'll have to say that they were way to sweet for me, and most of the adults, but all the kids at the party seemed to enjoy them. Very few were left-over. Thanks for posting. (Made for PAC 2014)
Whisk in a double boiler until smooth while bringing to a boil (should take about 20 minutes).
Then pour into your best/fave. 9-inch pie crust and bake at 350-400°F for 20 - 30 minute.
(or 24 tart shells for 10 - 12 minutes).