Annacia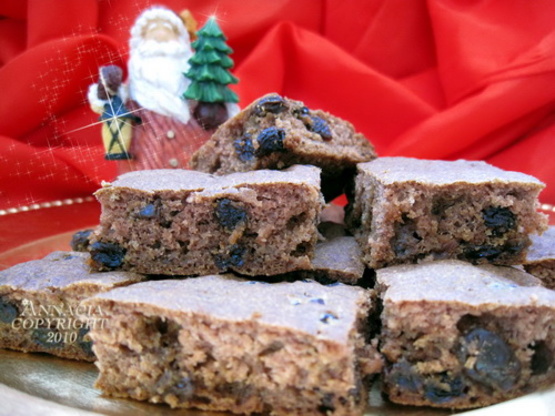 This is a nice recipe if you want something that isn't to sweet to have with a cuppa. You could use cranberries if you like.

Very easy to make. I also used all-purpose flour since I did not have any wholemeal on hand. It worked perfectly. The bars are soft, not crumbly and cake-like. The baking time was spot on and the whole recipe is done in virtually no time. Perfect when the craving comes for something nice with the afternoon tea.
Thanks for posting.
In a saucepan, over medium heat, cook the first 5 ingredients until margarine is melted; continue cooking for 3 minutes. Add all remaining ingredients.
Spread into an 8−inch square baking dish that has been sprayed with nonstick cooking spray. Bake at 350ºF for 25 to 30 minutes or until lightly browned. cut into bars.