Boomette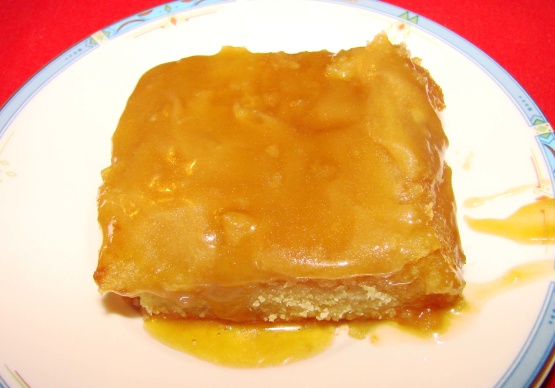 A recipe from Ricardo. I made it tonight. I'll bring it tomorrow at my MIL. It smells great. I can't wait to taste it.

Made this the other night when my son & DIL were here for supper, & between the 4 of us, this cake was happily devoured! Absolutely enjoyed the cake & since I'll will be making it again, a copy of the recipe is in my keeper file! Thanks for sharing it! Wonderfully delicious! [Tagged & made in Please Review My Recipe]
Batter: With the rack in the middle position, preheat the oven to 190 °C (375 °F). Butter a square 20-cm (8-inch) baking dish. Set aside.
In a bowl, combine the flour, baking powder, and salt. Set aside.
In another bowl, combine the oil and brown sugar with a whisk. Add the egg and stir to combine. Stir in the dry ingredients alternately with the milk. Spoon the batter at the bottom of the dish and place on a baking sheet. Set aside.
Sauce: In a saucepan, combine the brown sugar, sugar, and cornstarch. Add the cream and bring to a boil, stirring with a whisk. Stir in the vanilla. Pour the sauce over the batter and bake for about 40 minutes or until a toothpick inserted in the center comes out clean. Serve warm or cold. 

.
Tips : Freezes well.