Sugar-Free Snow Cone Syrup Made-Fast!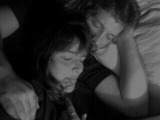 Choose your flavor! We keep a variety of flavors in the fridge and eat these all day long. You can purchase plastic squirt bottles from a craft store or the craft dept of Walmart at a cost of about $1 each. NOTE: A package of Kool Aid is .14 oz but zaar changes it to 1/4 oz. :/
2 (1/4 ounce) packages unsweetened Kool-Aid powdered drink mix
1 1⁄2 cups Splenda granular (sugar substitute)
3 cups water
Directions
To a 4 cup glass pyrex measuring cup add the Kool Aid and Splenda. Add water to the 4 cup mark and stir gently to combine (Splenda will dissolve quickly).
Transfer to plastic squirt bottles. Refrigerate and use as needed. To use, just pour desired amount over shaved ice and serve.
Most Helpful
Bleu - this is fantastic!! A less sweet version of the syrups used for snow cones that I can make for a fraction of the cost of purchasing them for my son. I even adjusted this down to a 1/2 cup serving so I could make a couple different flavors to try and it works out great. Made as a bonus for your win in the Summer Spectacular Event in the Cooking Tag Games forum June 2009.
What a fun and tasty way to make snow cones. Really like that now we can have sugar free snow cones. Thanks for the post.