jp893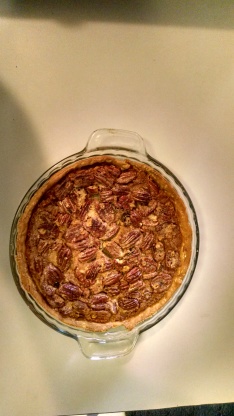 I have not tried this recipe. I got this recipe from Real Cajun Recipes.

I have made this many times. Everybody says it taste great. I have never had pecan pie made with syrup, so I can't compare. I can tell you to add 17 carbs per T for the sugar free honey.
Preheat oven to 350 degrees.
In a large bowl combine the honey, eggs, Splenda, butter and vanilla until well blended.
Stir in pecans and pour into deep dish pie shell.
Bake for 50-55 minutes or until knife inserted in center comes out clean. Let cool; Top with a dabble of Cool Whip Lite if desired and enjoy!