Sugar-Free, Gluten-Free Oatmeal Raisin Cookies
Bobbiann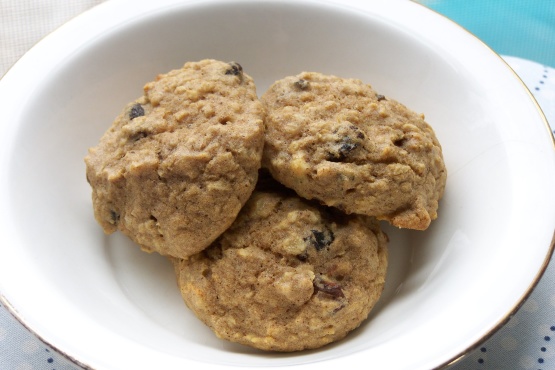 These cookies are free of sugar, dairy, and gluten (use certified gluten-free oats if you can't tolerate even a trace).

I really liked these cookies, thank you for posting this recipe. They were perfect for my requirements, I found them just the right amount of sweetness, and it was a forgiving recipe. (I'm not a precise measurer, and my measuring cup is in UK vs. US units too.) Worked out really well, I'm making them a second time now.
Combine wet ingredients in mixing bowl. Add remaining ingredients in order listed; mix well.
Use a cookie scoop to drop onto parchment-lined baking sheet.
Bake at 375°F for 10 to 15 minutes or until browned.