Sugar-Free French Vanilla Ice Cream (With Xylitol)
FSCM9366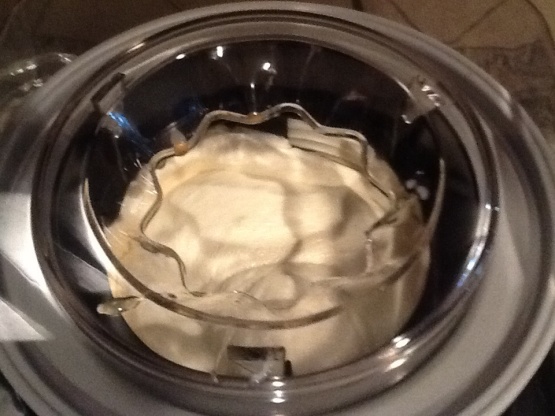 I recently began trying Xylitol, a sugar substitute that is not harmful and has no aftertaste. It tastes and cooks like sugar, but is 5 molecules instead of 6, therefore too large for our bodies to completely absorb. Xylitol is safe for diabetics, and prevents bacteria from sticking to your mouth, teeth, and throat, lessening cavities and illness. Yummy recipe with less calories! (I also have my family take some GrapeFRUIT seed extract (natural antibiotic, antiviral, antibacterial, antifungal, antiparasitic) to ensure we do not become sick due to the raw eggs.)
Whisk eggs in a mixing bowl 1-2 minutes, until light and fluffy.
Whisk in Xylitol slowly and continue whisking about 1 minute, until blended. Pour in milk, cream and vanilla. Whisk to blend.
Pour the mixture into an ice cream maker and freeze according to your maker's instructions.
Makes 1 Quart. You can also add 1 cup chopped up fruit, about 2 minutes before it is done (after ice cream stiffens).