Sugar-free, Fat-free, 5-minute Creamsicle Mousse
Debbwl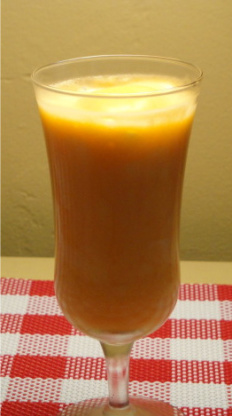 This is another recipe that I found browsing the web for low-fat recipes. This tastes just like the Orange Creamsicles from Good Humor years ago!!

Does taste a lot like a creamsicle. I used sugar-free, fat-free Cool Whip and it turned out great. The whole family fought over who got to lick the bowl. :)
Mix Jell-O with 1 cup boiling water.
Dissolve Jell-O completely and add 1 cup cold water and let it sit for 5 minutes.
Using electric beater, beat in pudding mix until well combined.
Fold in Cool Whip.
Chill and serve until set.
4 servings (1 cup each).